Our

mission
All movements start with a pioneering spirit to build early momentum. We believe that pet owners like you all over the world have this desire to change the status quo and find an easier way to stay connected to your animal companions and mobilise each other to help in the search should the unthinkable happen and you lose your pet.
We are starting with dogs, but other pets will be added over time, so join the tribe today and become a Trackipet pioneer.
What is Tracki

pet?
Free app for everyone - Join our movement today by downloading the FREE Trackipet App.
Community-based - Join our growing community of pet owners and friends across the globe.
Fast - Build pet profiles in less than 5 minutes.
Useful - Adding the Trackipet tracker will give you complete peace of mind 24/7.

24/7 Location Accuracy and Alerts
Trackipet merges GPS and cellular technology for spot-on real-time location updates. Always know your dog's whereabouts ensuring their safety and your peace of mind.

Geo-Fence zones
Define virtual boundaries effortlessly, and get instant alerts if your pet ventures too far, guaranteeing their security.

International SIM card/GPS/Wi-Fi built-in
Trackipet's global cellular connectivity ensures your pet's safety, even when you both explore far-off places.

Comfortably Attaches to Any Collar or Harness
Our tracker's attachments offer a snug but comfortable fit, so your pet can play and explore with ease. Customisable location intervals with up to 5 days between charges.

Water & dust resistant
Enjoy worry-free outings with your pet. Our IP67 protection keeps Trackipet safe from water and dust, no matter the adventure.

IOS & Android App
With our app, you're never too far away. We'll ensure you're always connected to your furry friend wherever they roam. Download for Apple or for Android.
Read More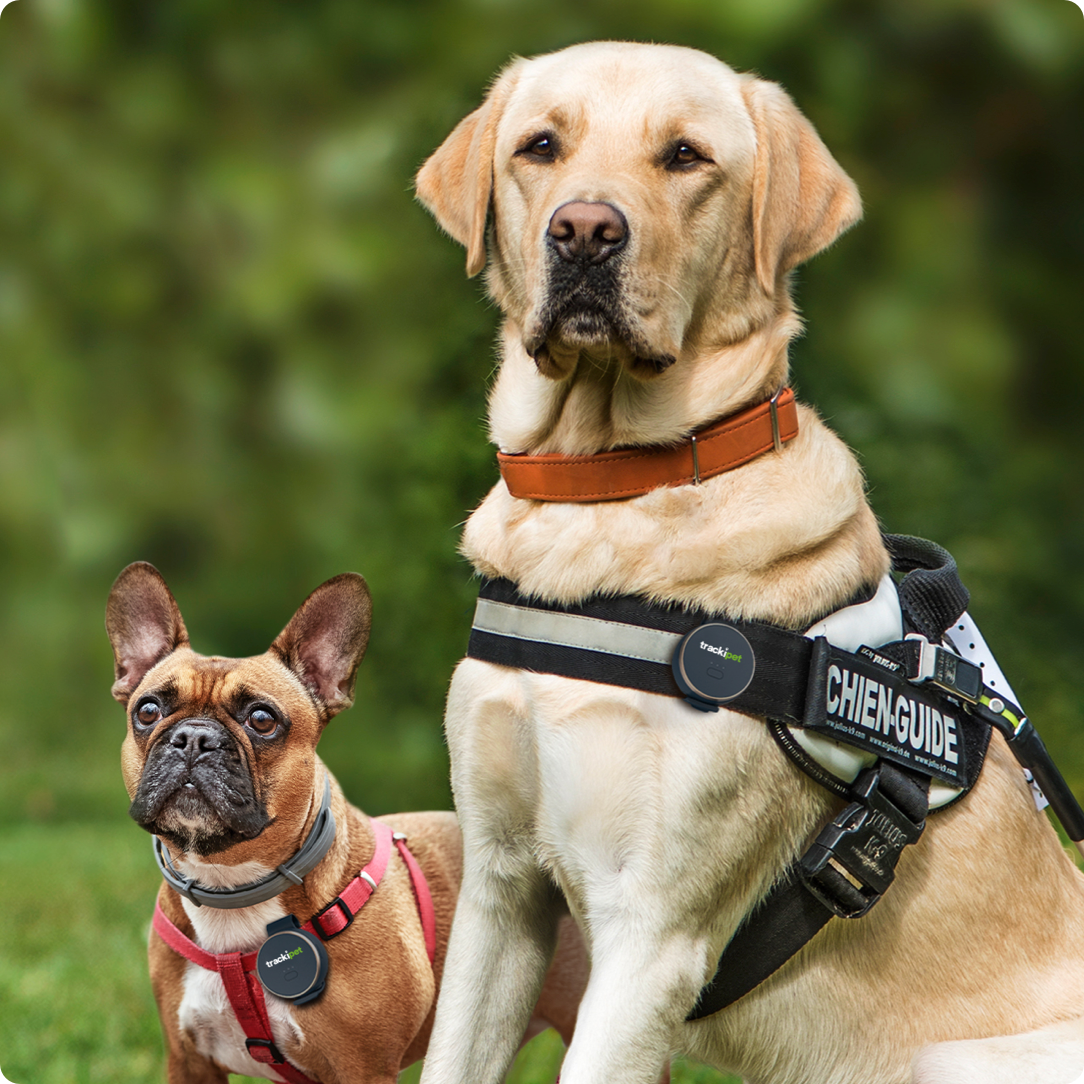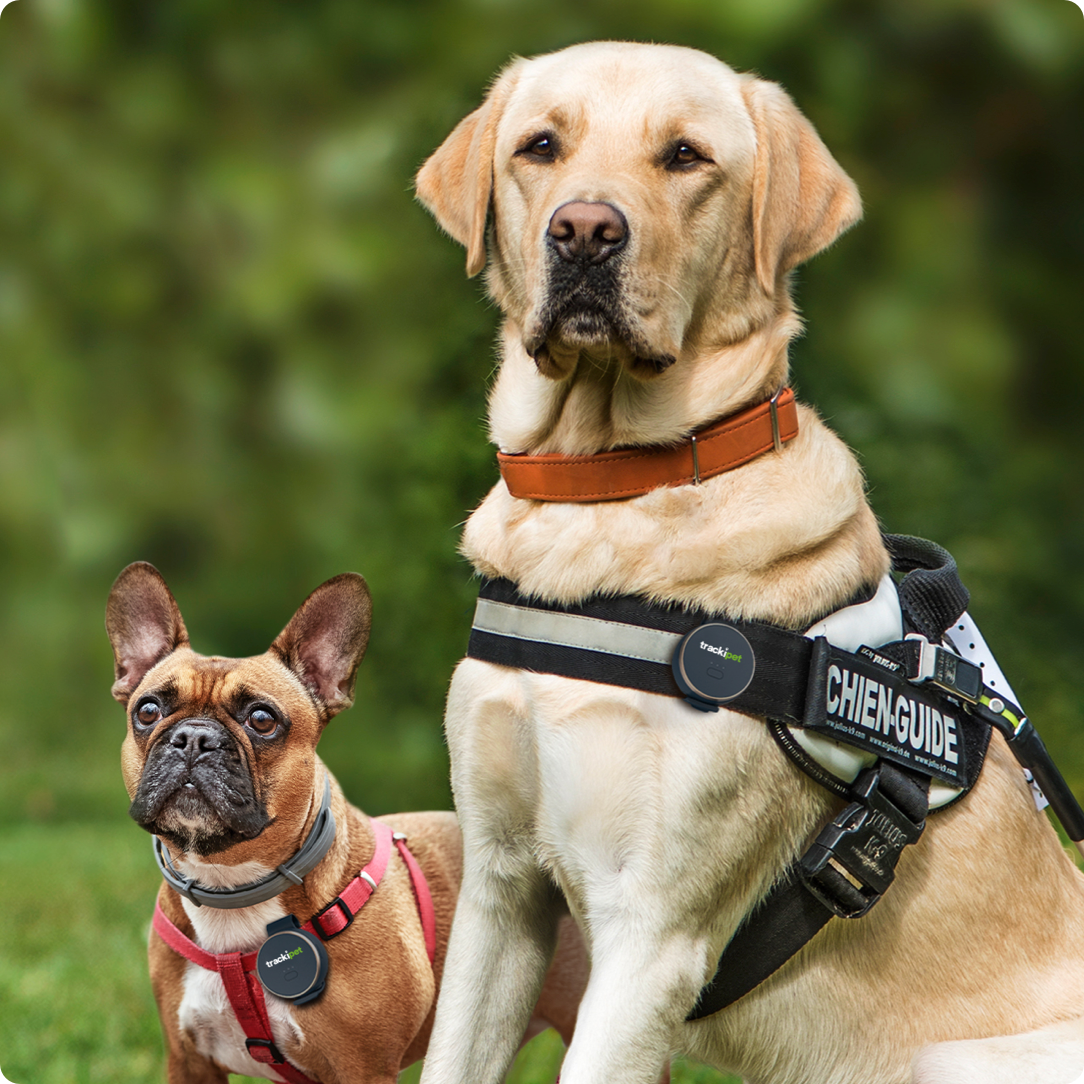 For pet parents
Your pet means the world to you and your family. What would the emotional toll be on you if your pet escaped or got lost?
Tragically, over 10 Million pets get lost in the USA every year. And it's not just something that happens to other people. It's a reality.
When seconds count, Trackipet invites you to join an active community ready to help and stay connected to your pet's location in real time 24/7/365.
Why TrackiPet?
Builds a community that connects your shelter / rescue to a broader reach
Gives you an easy way to be part of something much bigger and helps eliminate lost pets not returning home to their family (your customers!) and the emotional toll.
Helps drive fundraising or creates funds / sales to get more money for your rescue or shelter.
Give your adoptive family added value.
Welcome to The Trackipet Community
Your TrackiPet app unlocks a community of local pet owners and businesses to make life a little easier.

Treats
Take advantage of a world of special offers from a growing range of brands from dog walkers, to groomers and pet insurance companies.

Family & Friends
Invite trusted friends and family to keep tabs on your pet so they can quickly help locate if lost.
Global Community
Go beyond your close family and friends to engage with a broader network of people to help you with handy hints and tips on the joys of pet ownership.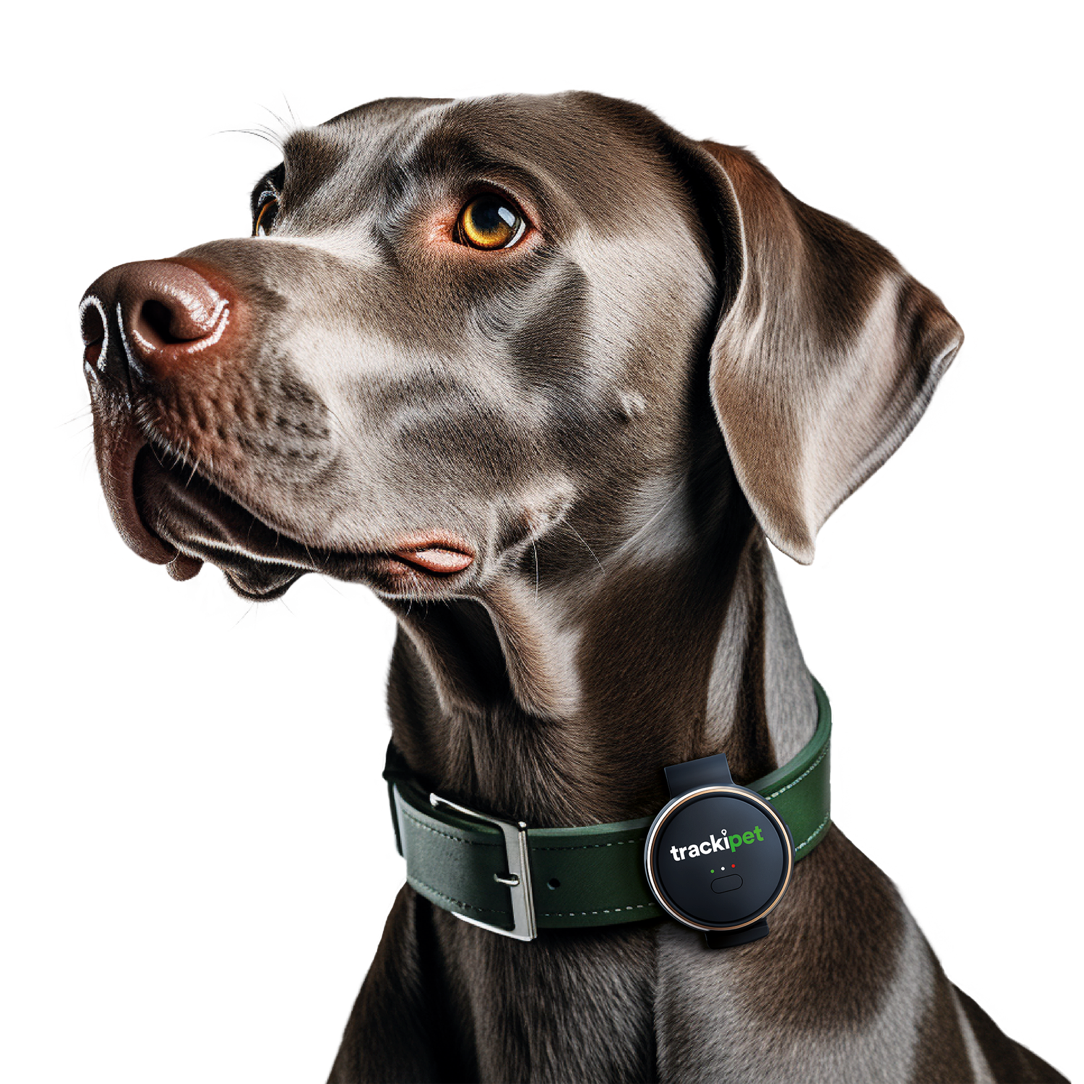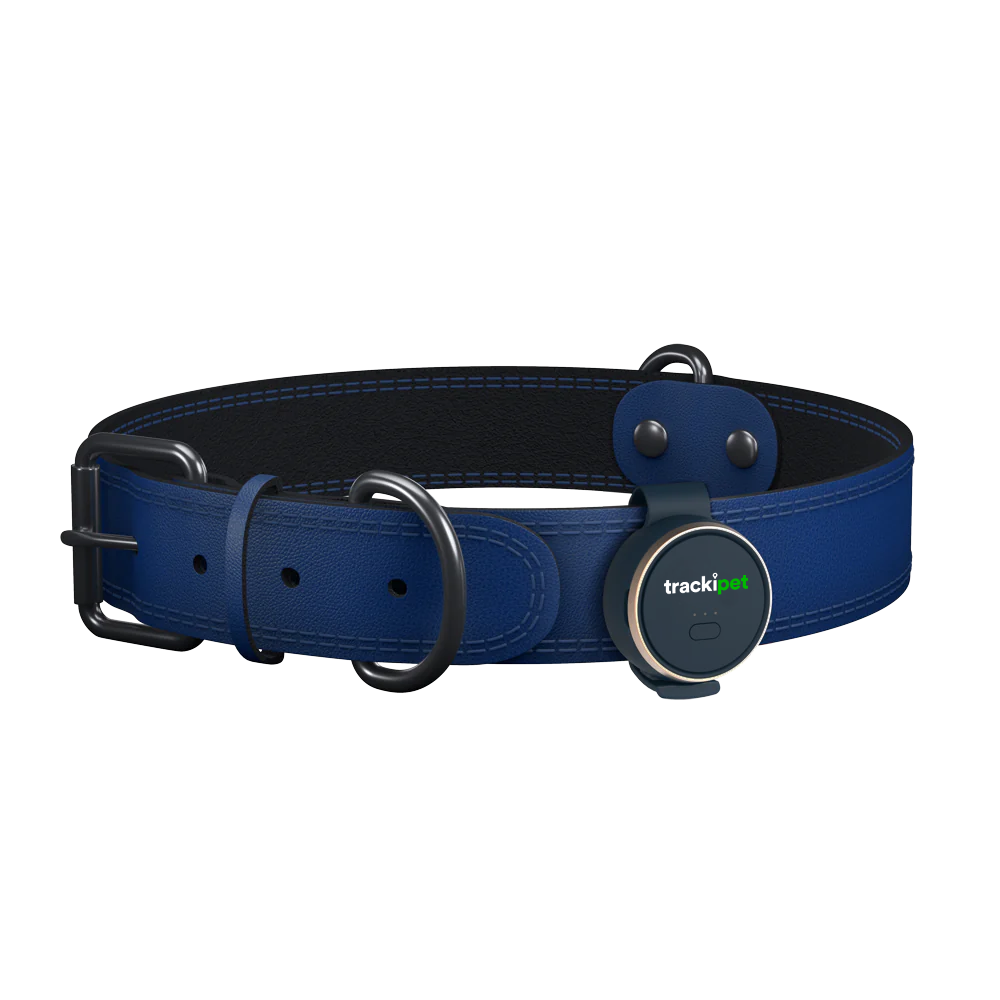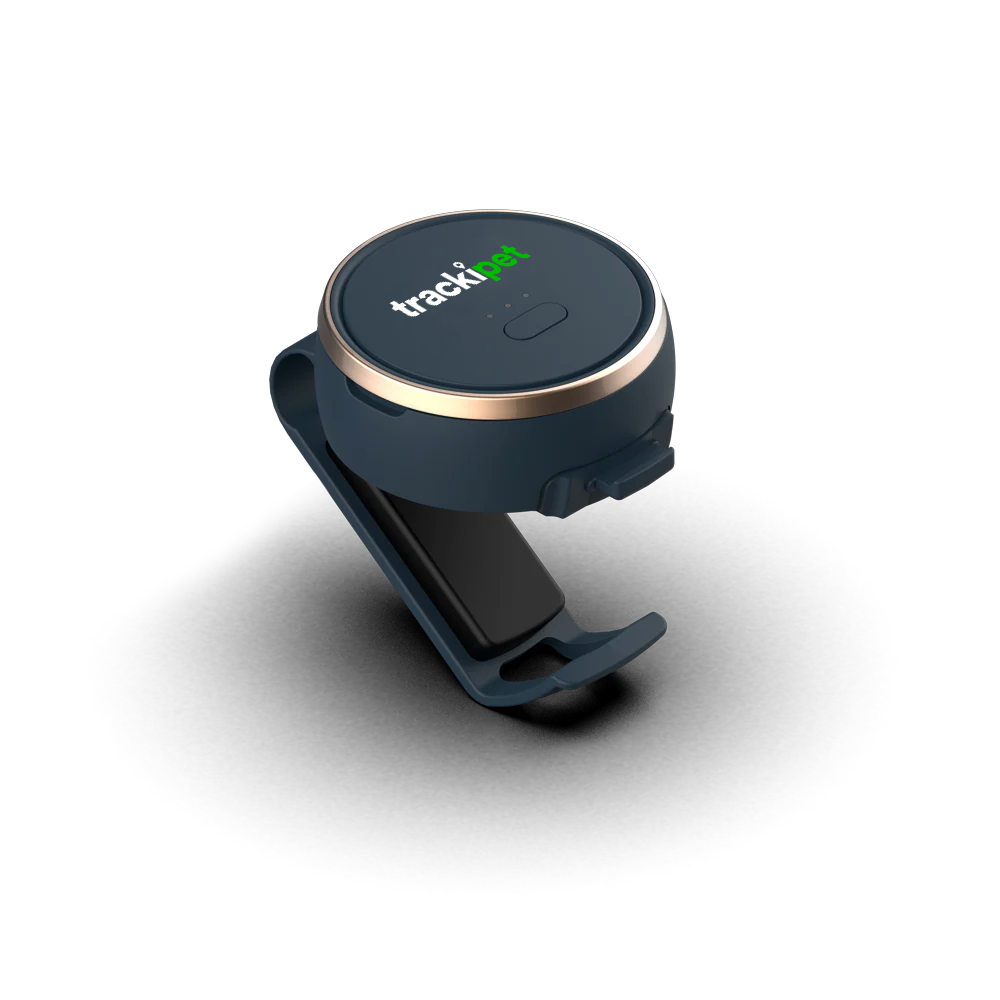 "...raises the bar several levels with what I would say is the best tracker ever."
The device is compact and lightweight, making it comfortable for my furry friend to wear without feeling weighed down.
The best part is the easy-to-use app that comes with the device. The app is user-friendly and very intuitive and makes it easy to track my dog's whereabouts in real-time."
"The battery life is impressive and lasts up to two weeks. Trackipet's customer service is also great and helped me solve a small problem I had with the installation."
"I love the geo-fencing feature. It helps me know the distance when the dog walker takes Charlie for a walk."
"Tracking interval can be set for as often as you want. We have 1 min updates and the battery lasts all day. Just what I was looking for."
"A few weeks ago, we lost our dog Lego. We opted for Trackipet to avoid it happening again. I recommend it 100% for those who love their dog and who want to feel calm at a more than reasonable price."
Send a message
Just fill out the form below and we'll get back to you as soon as possible
Just fill out the form below and we'll get back to you as soon as possible