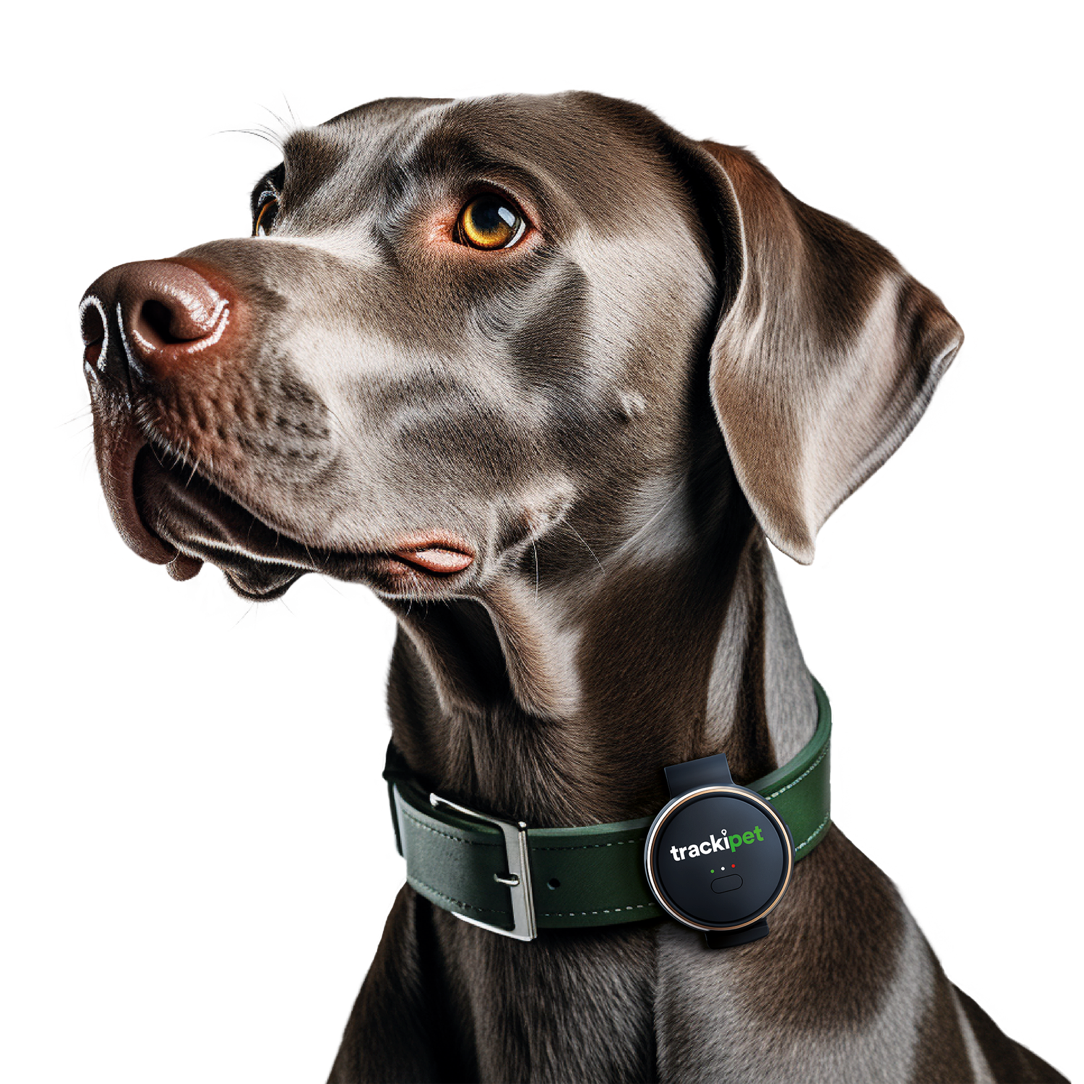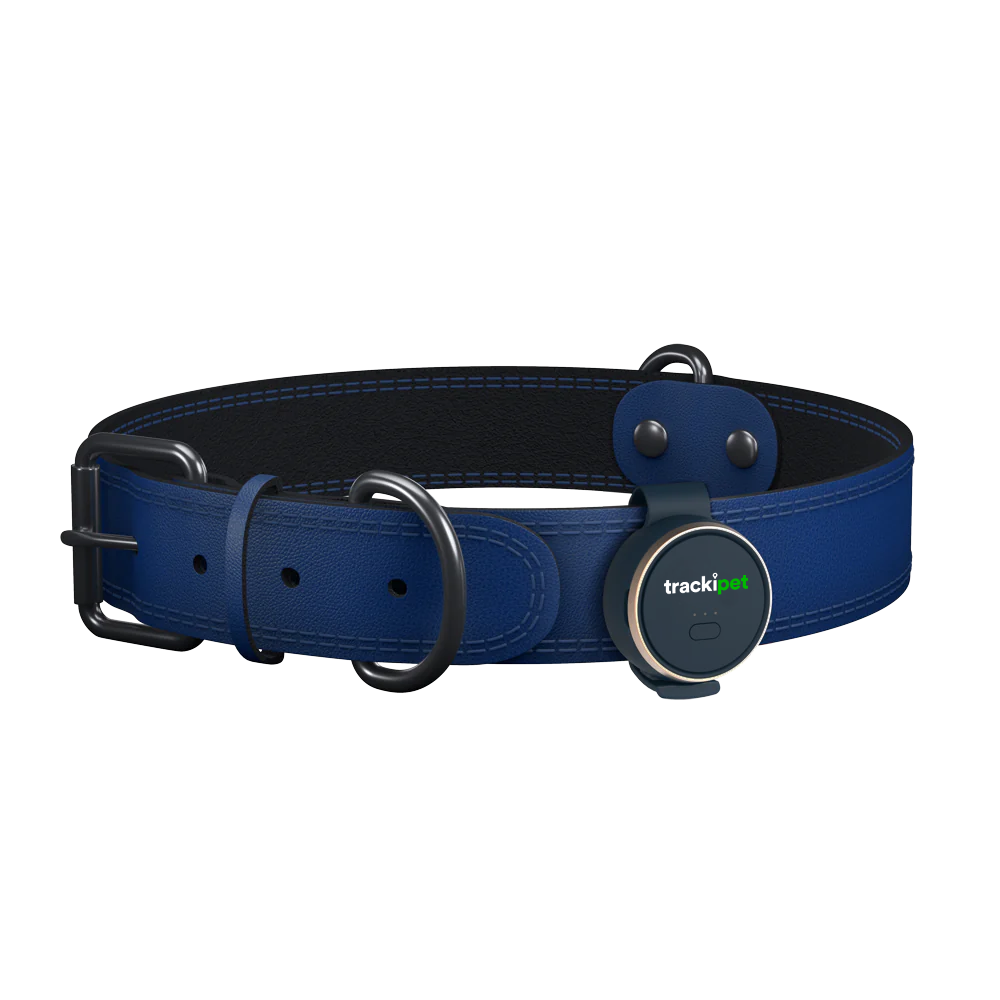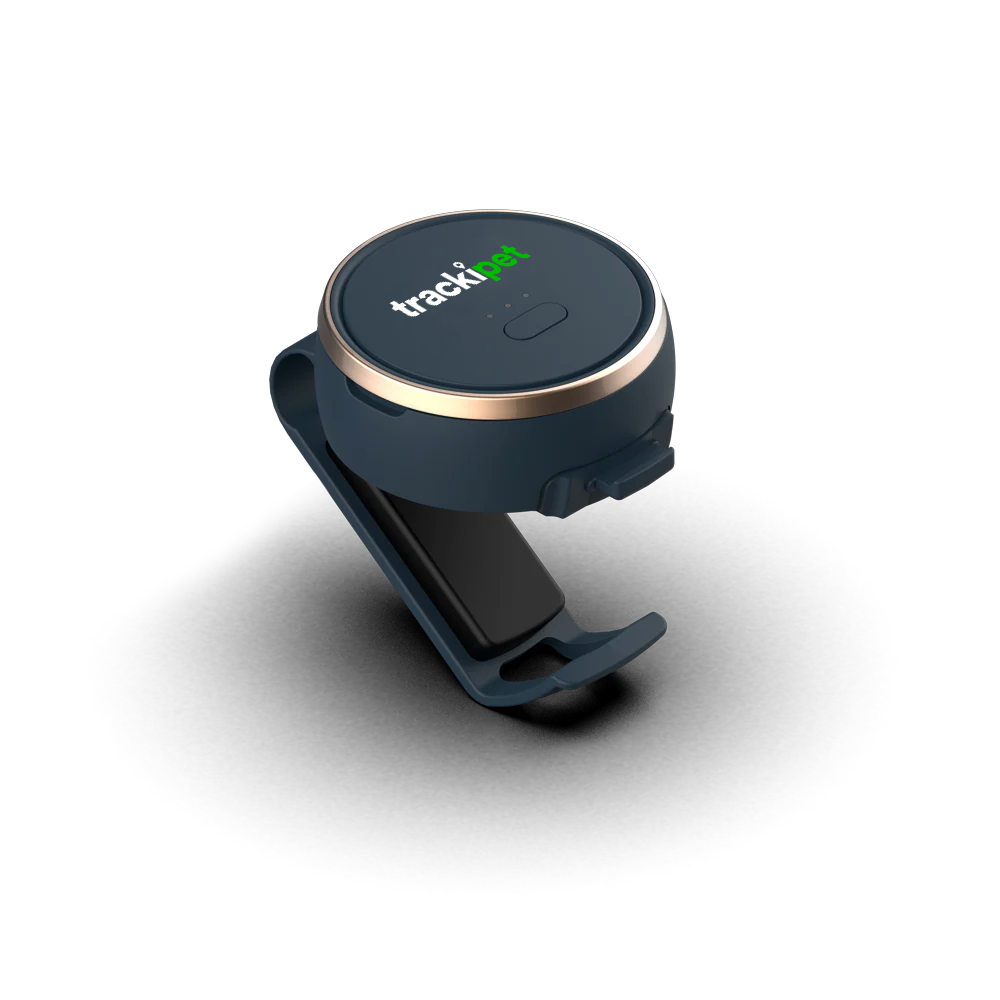 Designed with effective emergency response in mind, TrackiPet helps minimize response time when pooch goes missing with alerts, communication tools, and auditory signals, ensuring positive results. The TrackiPet device uses GPS, WiFi, and GSM technology to send your pup's live, accurate location to the TrackiPet App, where you can view current and past activity from anywhere, anytime. Discrete, lightweight, and waterproof, the TrackiPet device suits any breed and lifestyle. Adaptable attachment units ensure a snug fit to a wide range of collars and harnesses.
Tech Specs: 
Size: 1.65 in x 0.64 in (42 mm x 16.4 mm)
Weight: 1.06 oz (30 g)
Battery: Rechargeable Li-ion 500mAh
Waterproof: IP67
Connectivity: 4G, fallback to 3G/2G
Location Tracking: GPS, WiFi, GSM
Range: Global
Charger: USB Magnetic


The subscription plans covers all communication and data features, allowing you to track your pets location all over the world. You can manage your subscriptions and billing within the Trackipet App. Subscribe for longer, pay upfront today and save money. For full flexibility choose our monthly option and upgrade to another subscription any time. Find out more here.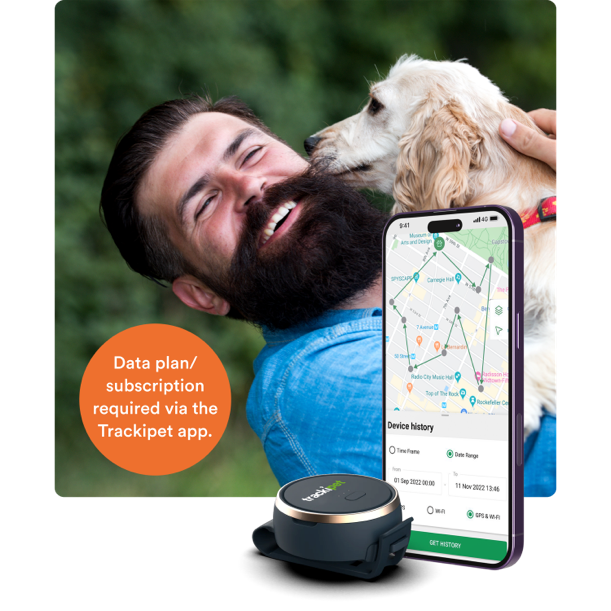 Stay Connected

with the Trackipet App
Peace of mind for every pet lover, everywhere: With our app, you're never too far away. We'll ensure you're always connected to your furry friend wherever they roam.
Easily set up virtual boundaries: Tailored to your pet's play areas, with instant alerts if they ever step outside those bounds.
Trace their pawprints: Our app provides a full year's worth of location history, allowing you to look back on their daily routines.
All paws on deck: Mobilising a network of local pet lovers, you have a community ready to assist when you need them most.
Use image with text to give your customers insight into your brand. Select imagery and text that relates to your style and story.
Frequently Asked Questions
Trackipet keeps a close eye on your pet using GPS, WiFi, and GSM technology. Just attach the small device to your pet's collar or harness, and it sends real-time location updates to your phone via the Trackipet app. This means you can check on your pet's whereabouts anytime, anywhere.
The device is not only small and light but also waterproof, perfect for active pets of all sizes. Plus, it has features like emergency alerts and sounds to quickly find your pet if they wander off.
Yes you can. If you're thinking about upgrading your data plan for more features or coverage, you should contact Trackipet customer service or look for upgrade options in the Trackipet app or on their website. They'll have the most up-to-date information on your plan options.
Getting started with Trackipet is easy:
Download the Trackipet app from either the App Store or Google Play.
Sign up to create your account.
Follow the in-app instructions to activate your account.
Add your pet's tracker using the subscription code that comes with the device.
Check the quick start guide that comes with the device for detailed steps.
Yes, your pet is safe with Trackipet! The device is sturdy and can handle all the running, jumping, and playing your pet does daily. It gives you live updates on your pet's location and even lets you set safe areas. If your pet leaves these areas, you'll get an alert immediately. There's also a community feature in the app, so in case your pet does get lost, a network of local pet lovers can help you find them quickly.

24/7 Location Accuracy and Alerts
Trackipet merges GPS and cellular technology for spot-on real-time location updates. Always know your dog's whereabouts ensuring their safety and your peace of mind.

Geo-Fence zones
Define virtual boundaries effortlessly, and get instant alerts if your pet ventures too far, guaranteeing their security.

International SIM card/GPS/Wi-Fi built-in
Trackipet's global cellular connectivity ensures your pet's safety, even when you both explore far-off places.

Comfortably Attaches to Any Collar or Harness
Our tracker's attachments offer a snug but comfortable fit, so your pet can play and explore with ease. Customisable location intervals with up to 5 days between charges.

Water & dust resistant
Enjoy worry-free outings with your pet. Our IP67 protection keeps Trackipet safe from water and dust, no matter the adventure.

IOS & Android App
With our app, you're never too far away. We'll ensure you're always connected to your furry friend wherever they roam. Download for Apple or for Android.
Read More
Activation is as easy as 1-2-3!
Download the
Trackipet app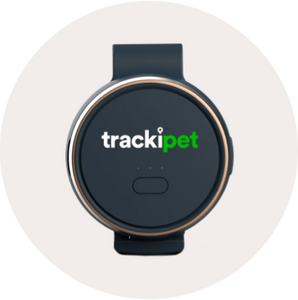 Enter your
subscription code
Behind the brand: About Trackipet
At Trackipet, our journey is built on the love we have for our four-legged companions, coupled with cutting-edge technology that ensures their safety and your peace of mind. With a passionate team and a dedication to pet well-being, we're more than just a pet tracking company - we're your partners in creating a safer and more connected world for your furry family members.
Welcome to The Trackipet Community
Your TrackiPet app unlocks a community of local pet owners and businesses to make life a little easier.

Treats
Take advantage of a world of special offers from a growing range of brands from dog walkers, to groomers and pet insurance companies.

Family & Friends
Invite trusted friends and family to keep tabs on your pet so they can quickly help locate if lost.
Global Community
Go beyond your close family and friends to engage with a broader network of people to help you with handy hints and tips on the joys of pet ownership.